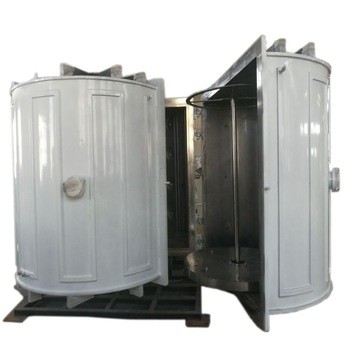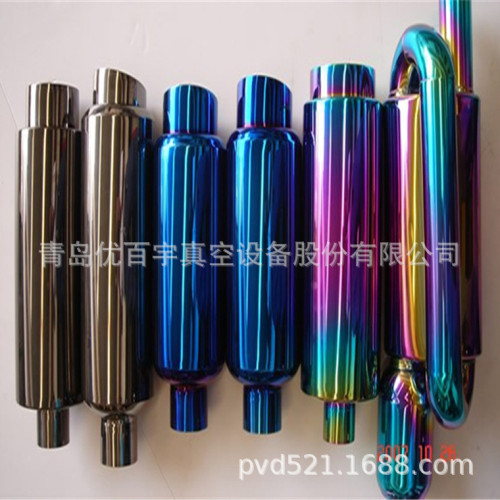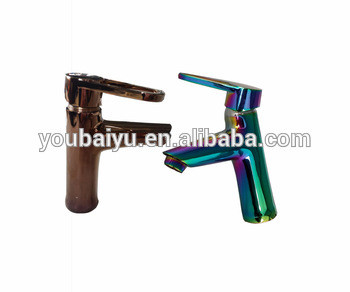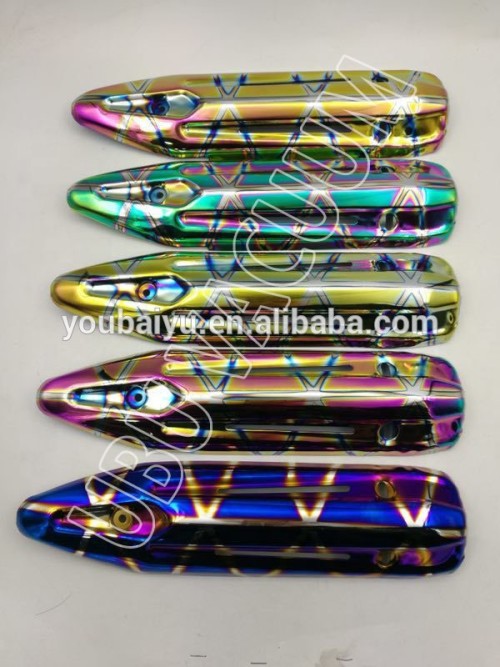 Vacuum evaporation coating equipment
Item specifics
Product name

Vacuum Evaporation Coating Machine
Technology

Evaporation Coating
Coating color:

Black, blue, rainbow, gold, rose gold.etc...
Coating film

TiN, TiCN, CrN, TiALN, ALTiN, TiC, Au, Etc...
Operating method

PLC+touch screen full controllin
Description
Vacuum evaporation coating machine is mainly used in coating plastics and ceramics products with metal surface film (aluminum, chrome, stainless steel and other metals), colorful film and imitation gold film etc., then can obtain bright, beautiful and inexpensive plastic and ceramic surface metalizing products. In addition, it is widely used in lamps, furniture, toys, bottle caps, female shoes heel, car mirrors, crafts, jewelry, watches, cell phones, DVD, MP3, PDA outer covering, cosmetic shell and Christmas gifts etc.
industries. Machinable substrate include ABS, PS, PP, PC, PVC, nylon, metal, glass, ceramics and TPU materials. coating effects: general electroplating-surface, dumb-(semi-mute, all dumb).the electroplating process wrinkles, brushed, etc.
Model

ZF-1000

ZF-1200

ZF-1400

ZF-1600

ZF-1800

ZF-2000

Vacuum chamber size

D1000×H

1200mm

D1200×H

1500mm

D1400×H

1600mm

D1600×H

1800mm

D1800×H

2000mm

D2000×H

2200mm

Power supply

Resistance evaporation power supply

Vacuum chamber material

SS304 superior stainless steel or superior carbon steel

Vacuum chamber structure

Vertical single/double door, back vacuum acquisition system

Ultimate vacuum

Better than 8.0x10-4Pa (no-load), leak rate1h≤0.6Pa

Pumping speed

From atmosphere to 6.7×10-3Pa spend 8~15min (no-load)

Evaporation power

10KW

15KW

20KW

20KW

25KW

35KW

Total power

25KW

40KW

60KW

65KW

85KW

95KW

Vacuum system

Diffusion pump + roots pump + rotary vane pump + holding pump (can be adjusted)

Measurement system

Use automatic digital display vacuum gauge

Intake system

Flow controller can be optional and with automatic control, also can be shifted between manual and automatic

Rotation mode

Frequency stepless

Cooling system

Water-cooling circulatory system,cooling water tower or industrial cooling water machine is also needed (supplied by customer)

Control mode

Manual or PLC + touch screen, can achieve automatic, manual and semi-automatic control

Alarm and protection

Water pressure alarm, atmosphere pressure alarm, over current protection, related protective measures and electrical interlock functions.

Other data

Water pressure≥0.2MPa, water temperature≤25℃, atmosphere pressure 0.5-0.8MPa

Remark

Specific configuration size can be designed according to customer requirements. Can be equipped with magnetron sputtering power supply and intermediate frequency power supply. Customizable vacuum chamber size range is D 500-3000mm, H: 500-3000mm.