Quick pumping speed, 
Stable vacuum environment, 
Large load capacity and uniform coating film. 

Including the watch industry (strap, case, dial), 
glass ceramics industry (glass tableware, ceramic crafts), 
hardware industry (sanitary ware, door knobs, locks), 
architecture industry (stainless steel plate, stair railings, columns), 
precision mold industry (standard punch mold, forming mold),
tools industry (drill bits, carbide cutters, broaches, shaving heads), 
automotive industry (piston, piston rings, alloy wheels) as well as pens and glasses etc.. 
The film makes the product's surface much more beautiful and wearable.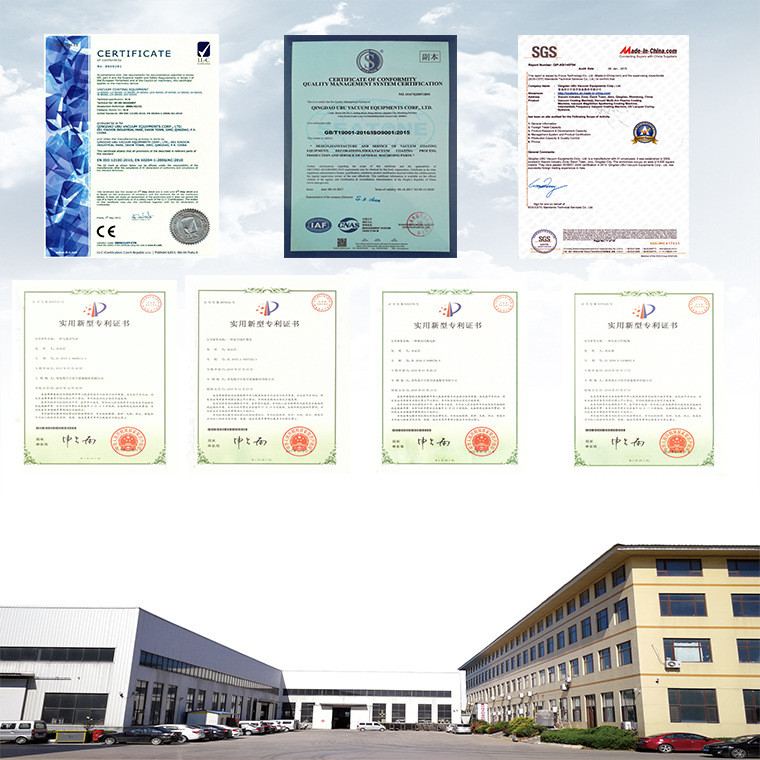 When you are going to send us a inquiry, in order to design the most appropriate machine for your project, please answer the following questions in your letter:
1. What is your product, its material and application?
2. What is the possible max. dimension of your product?
3. What is your desired productivity per 8 hours/shift?
The answers to the above question will help us a lot on designing or do the recommendation.
Welcome to inquiry our vacuum coating machines.